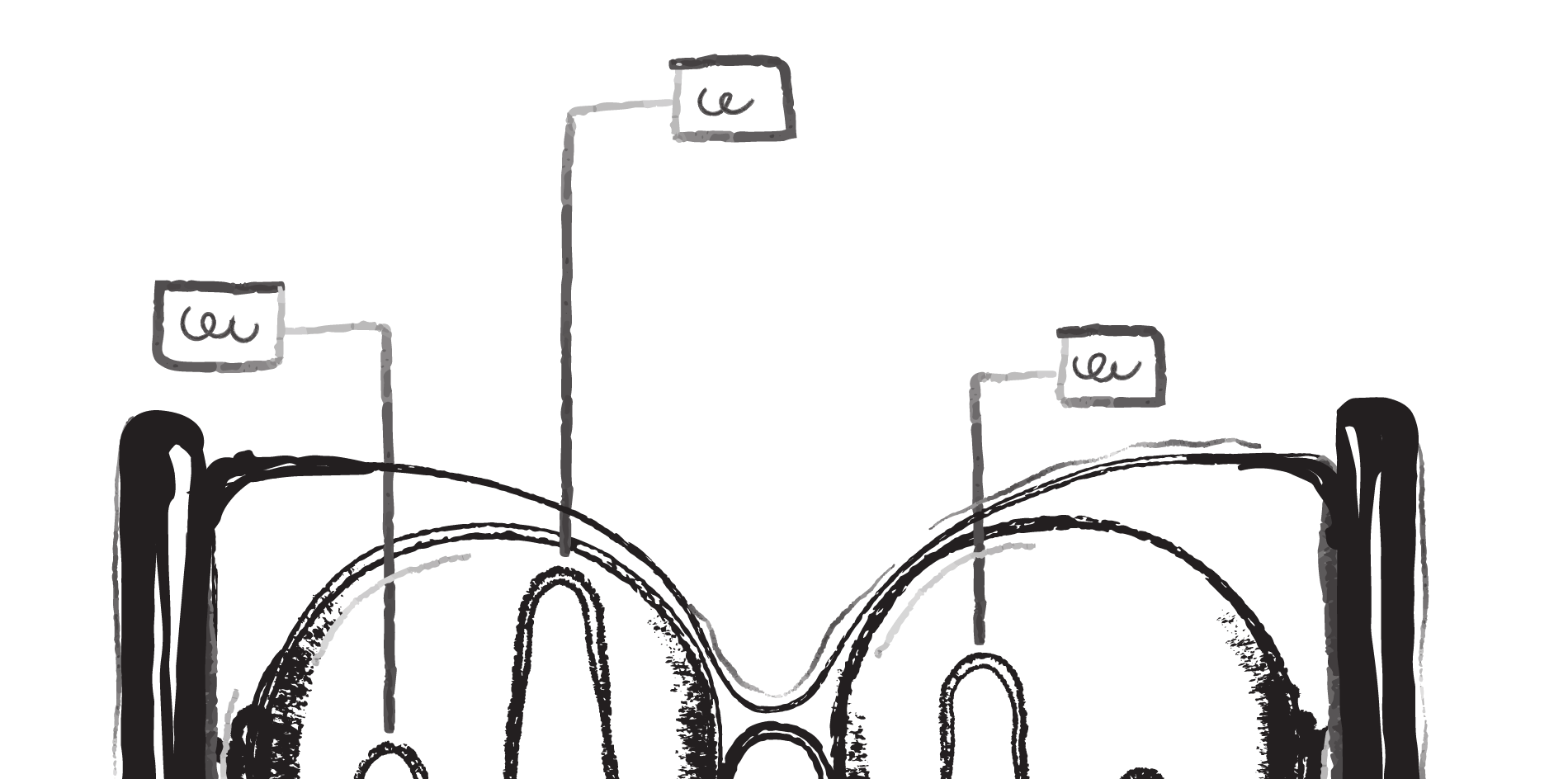 Peach's vs ReferralCandy vs Tapfiliate - Squarespace Referral Programs Compared
What's a referral program?
A referral program is a marketing promotion where you reward customers for sharing your store with their friends.
Uber, Dropbox, and hundreds of eCommerce websites run promotions like "Get $10 off when you tell a friend about us."
That's a referral program.
What do PayPal, Dropbox, and Uber have in common?
They all run referral programs.
In the early days, PayPal ran a give-$5-get-$5 referral program that got them hundreds of thousands of users.
They found out that their referral program smashed alternatives when compared in terms of marketing ROI.
Dropbox increased the number of people who signed up by 60%. How? A referral program.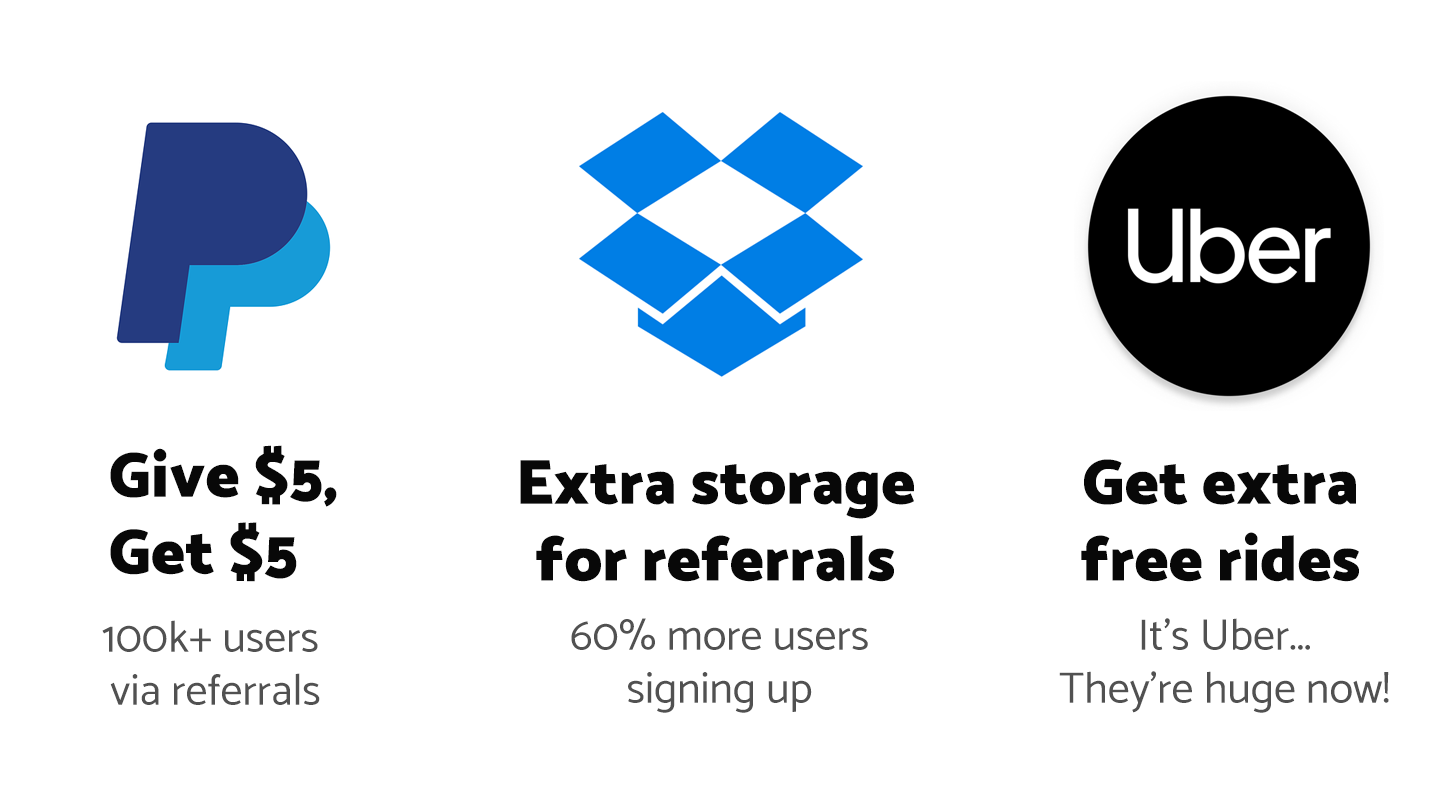 Why would you run a referral program for Squarespace?
Run a referral program to increase word-of-mouth marketing for your website.
It helps you reach new customers on autopilot... with no marketing spend!
You'll get more traffic, followed by more customers, and a nice bump in sales.
If you're running an eCommerce store on Squarespace, a referral program will give you awesome results. No matter which platform you use.
These are your top three options for referral programs on Squarespace.
#3 – Tapfiliate
Well suited for affiliate programs – promotions where you track the how well an influencer can refer people to your store.
The free trial is time-limited to 14 days.
Not tailored to Squarespace, but they do support a lot of other platforms
Flat-rate pricing – which is pretty expensive. The base plan is $69 / mo. And watch out for the overage fees!


#2 – ReferralCandy
Plans are pretty cheap, starting from just $49 / mo. This is cheaper than Tapfiliate.
But ReferralCandy also charges a monthly commission on sales
The next plan up from the Basic plan is $3999 😱
ReferralCandy supports a huge range of platforms - seem to be more focused on Shopify and WooCommerce.
Trusted by a lot of big brands, e.g. Sennheiser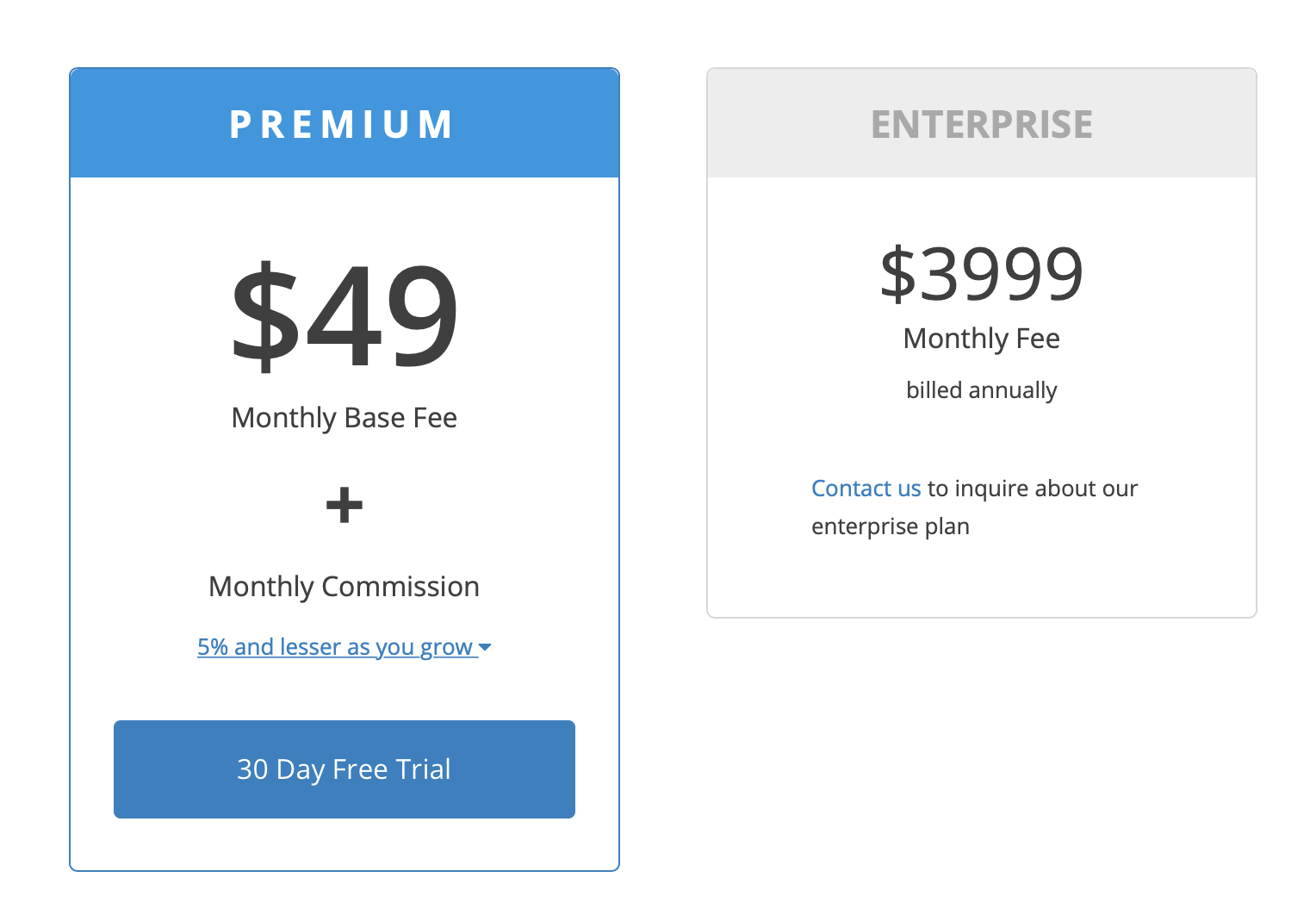 #1 – Peach's Referral Programs for Squarespace
Peach's referral programs are exclusively built for Squarespace eCommerce stores.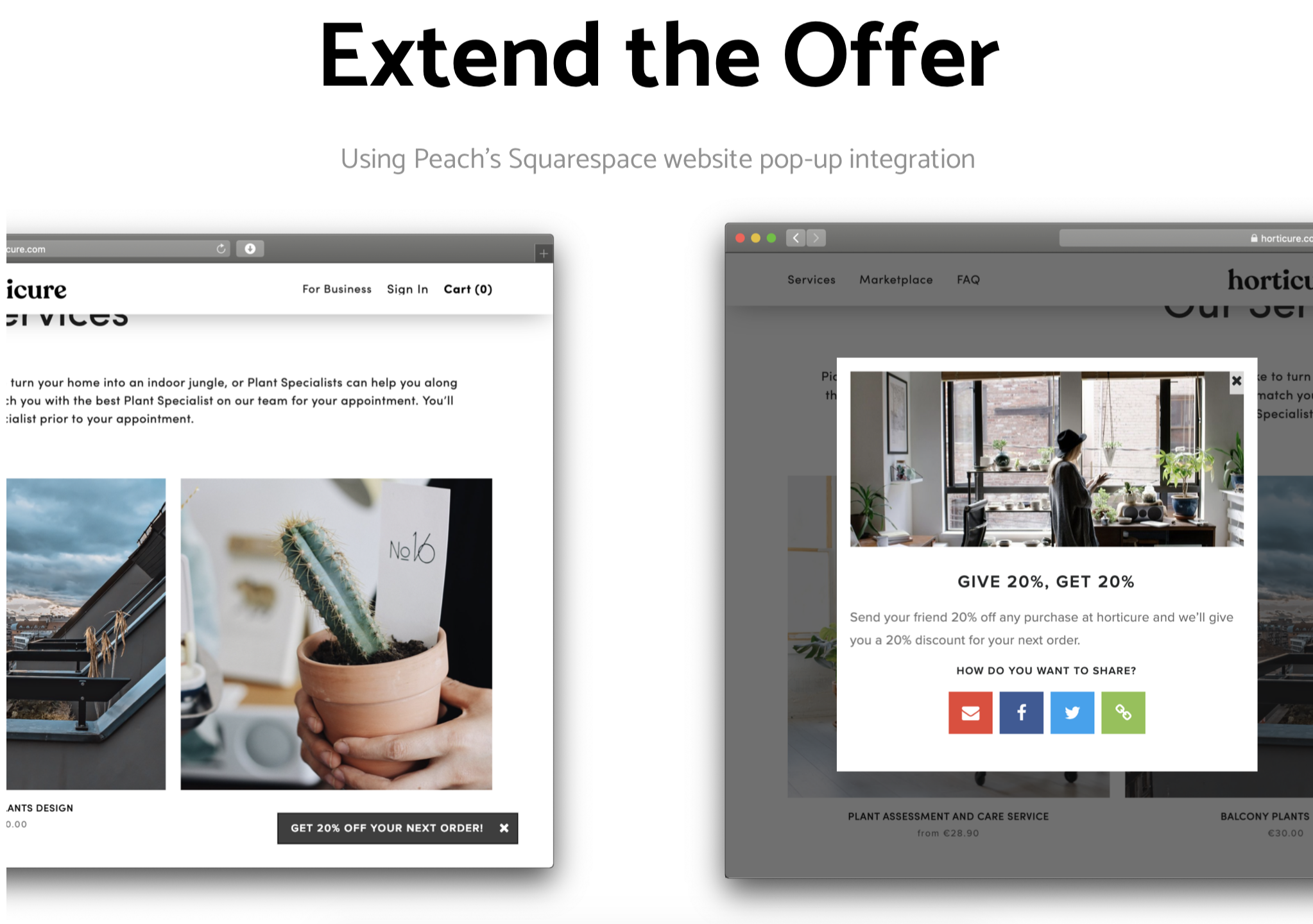 Peach's referral programs get hand-tailored to each store's design
Can directly integrate with Squarespace's Commerce functionality like order confirmation emails
Exclusive Squarespace landing pages integration
After that, high value plans suitable for individuals, startups, and businesses
Limited manual customization options for coders. If you want to make tweaks, you need to email your Peach's Account Manager.
Look, we're obviously biased. So don't listen to us – read what one of our customers said.